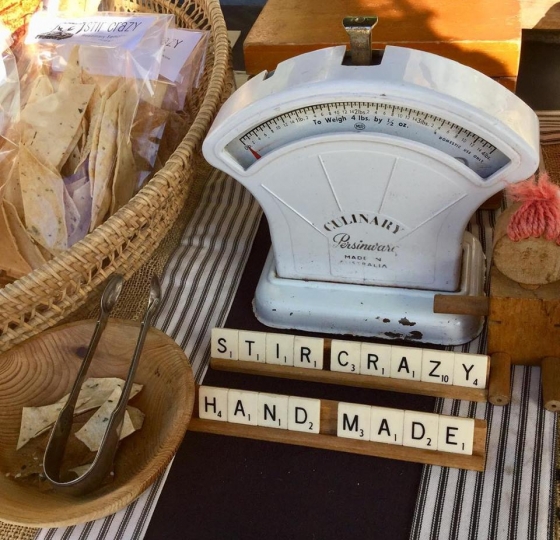 Cracker gurus and cordial makers

We would like to extend a big warm welcome to stallholder Helen Kline, owner of Stir Crazy, who has recently joined the Market line-up, offering artisan crackers, oatcakes, shortbreads and zingy citrus cordials.

Helen has just made a big sea change and moved from Melbourne to Aireys Inlet, and is really pleased to be able to attend the Golden Plains Farmers' Market.

Stir Crazy reflects...