BARONGAROOK PORK – NOW TAKING TWILIGHT MARKET PRE-ORDERS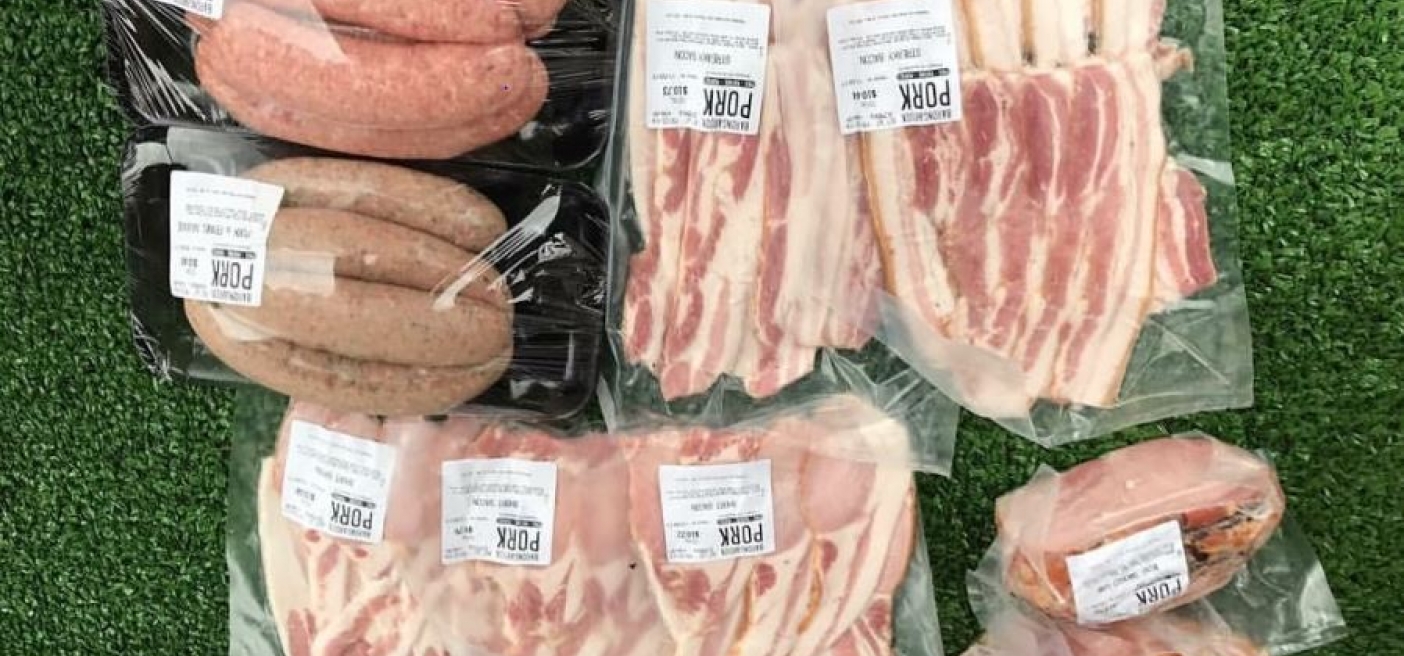 If you are looking to whip up a memorable Christmas feast to outdo last year's creation and have all your guests raving about how great a cook you are, you should consider Barongarook Pork.
They are joining us at the Golden Plains Twilight Market this December and we couldn't be happier!
Based just outside of Colac, Barongarook Pork is arguably one of the region's finest pork producers (Christmas breakfast, lunch and dinner would certainly be amped up a notch with the introduction of Barongarook fresh cuts, sausages or smoked ham!)
Owners, Xavier and Laura have stuck to their original vision: To produce real pork from pigs raised on open paddocks. They are very proud to utilise rare-breed pigs only – this helps them produce the full-flavoured, tender pork (with a great crackle!) that they're renowned for. Their animals are free to roam in open paddocks with a constant supply of food and water, along with cosy shelter to protect them from the elements.
So… if you are able to justify that little bit of extra spend on premier meat over Christmas, look no further than Barongarook Pork.
Xavier encourages Market patrons to give their pork a go. He said, "If you don't eat pork because you find it dry, you haven't tried real pork from real free range pigs!"
But you don't have to take the owner's word for it – at the Golden Plains Farmers' Market, we often receive great feedback about Barongarook products. Many visitors admit to only ever having eaten the everyday pork sold in most supermarkets, so when they try Barongarook Pork for the first time, they can't believe how much tastier it is compared to regular varieties!
All this said, you would need to try it for yourself to see just how much it can change the way you view pork, and transform your cooking.
The Barongarook team is taking pre-orders for the Twilight Market – it's Christmas so the pre-ordering helps them manage all the purchases! You can contact them on Barongarookpork@yahoo.com or 0405 984 289.
A big, warm thankyou to our wonderful sponsors Powershop and Bannockburn and District Connected Communities; learn more about the Golden Plains Twilight Market here.