DON'T 'BEET' AROUND THE BUSH!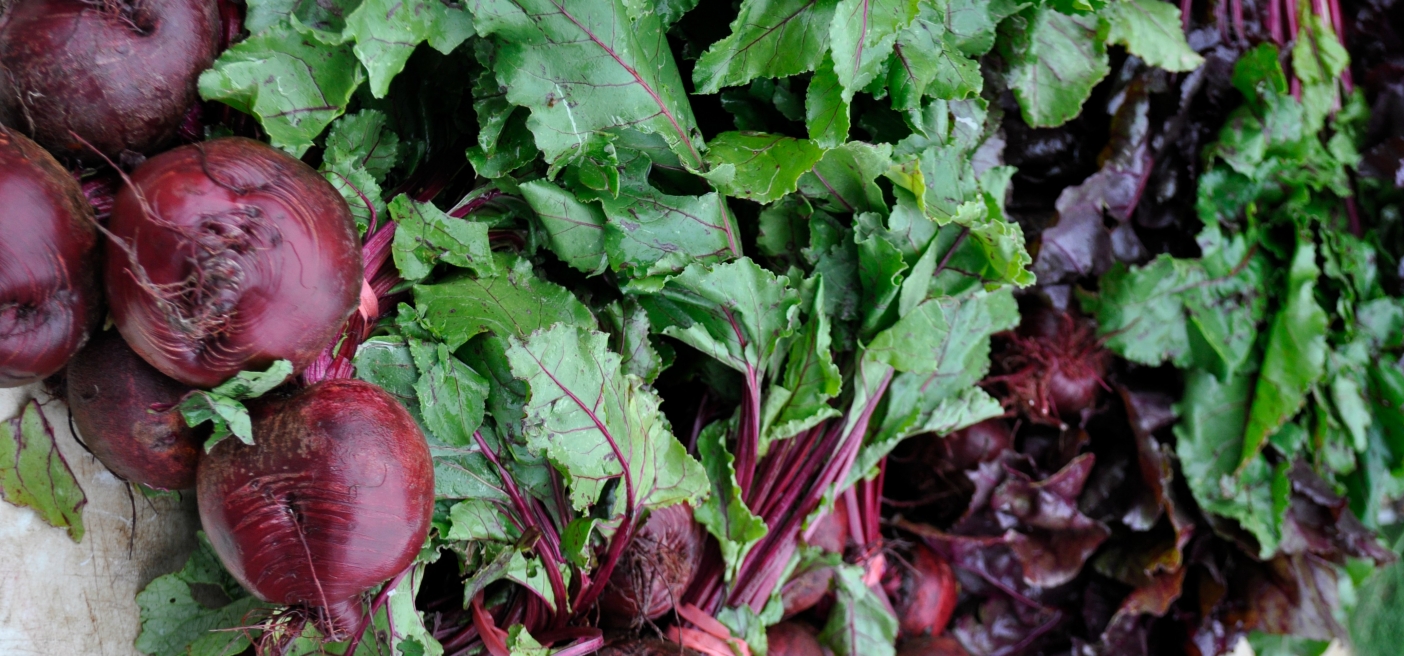 We love beetroot, a highly nutritious vegetable sold farm-fresh from our Market.
Beetroot is such a great winter food. This vibrant root vegetable provides dietary fibre for a healthy digestive system and is a great source of folate—a B vitamin that contributes to normal growth and development in children as well as the formation of blood cells.
The hidden amazingness of this vegetable doesn't stop there. The purple pigments in beetroot, known as anthocyanins may act as antioxidant. One medium beetroot provides approximately half an average adult's recommended dietary intake of folate.
Beetroot Soup with Dill and Sour Cream
Prep 35 mins | Cook 1 hr 30 mins | Serves 4-6
4 trimmed medium beetroot (about 650g) from Warrion Produce (Trim beets leaving about 5cm of the stalks and the root attached)
2 sticks celery, sliced from Warrion Produce
2 tbs olive oil from Leighgrove Olives
1 large brown onion, roughly chopped from Newlyn Farm Produce
2 medium carrots, peeled and sliced from Newlyn Farm Produce
1 medium potato, peeled and chopped from Newlyn Farm Produce
2 garlic cloves, finely chopped
51/2 cups chicken stock
1 tsp chilli Jam from Jungle Rain Gourmet Chilli
1/3 cup sour cream
2 tbs finely chopped dill
75g Feta cheese, crumbled

STEP 1
Cook beetroot in a large saucepan of salted boiling water for 35–40 minutes or until just tender. Drain and refresh in cold water. Wearing rubber gloves, peel beetroot, roughly chop and set aside. Rinse out saucepan and dry with paper towel.
STEP 2
Heat oil in the saucepan over medium heat until hot. Add garlic, onion, celery, potato and carrots and cook, stirring occasionally, for 10 minutes. Add beetroot and stock, cover and bring to the boil. Reduce heat and simmer for 25–30 minutes until vegetables are tender. STEP 3
Using a hand blender, puree soup until smooth. Add Tabasco to taste, sour cream and 1 tbs dill and heat over medium-low heat until hot. Season with salt and pepper to taste.
STEP 4
Ladle into serving bowls.
Sprinkle with feta and remaining dill and serve.