Stallholder of the month: 4Paws Pet Treats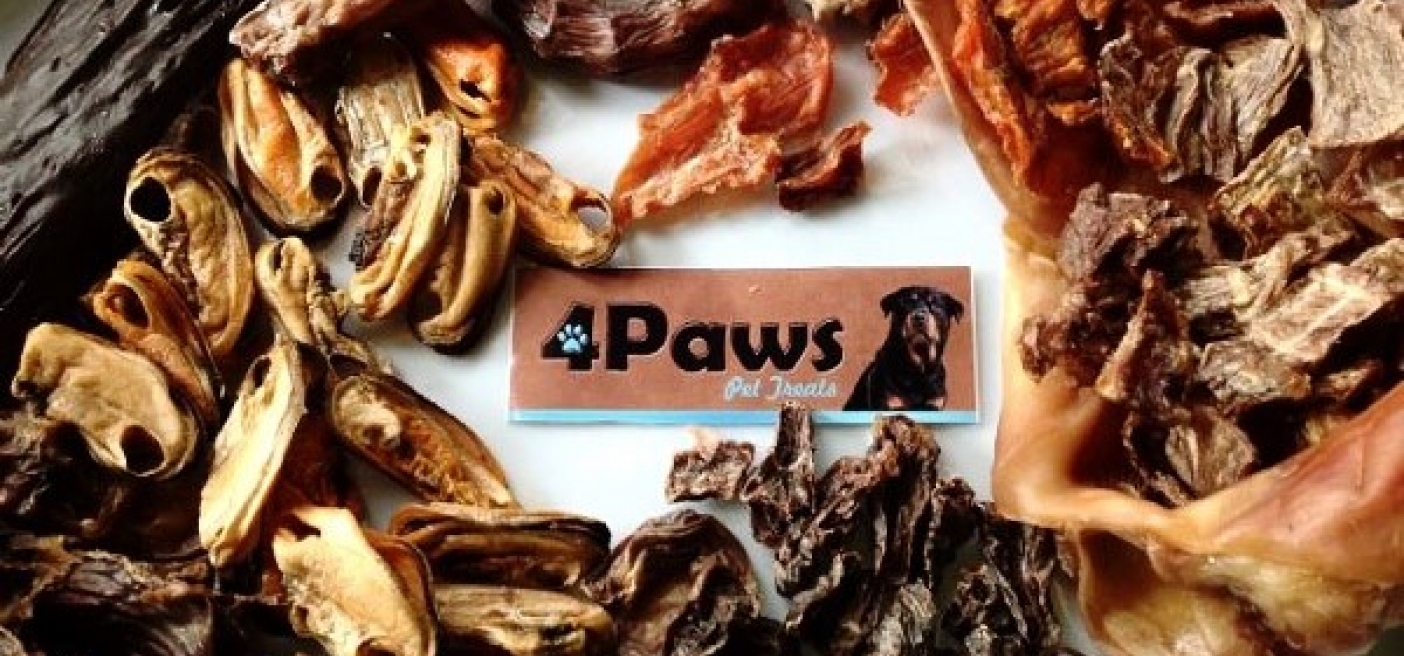 Healthy treats, healthy pets
4Paws Pet Treats owner, Kristan is the creative mind behind a deluxe range of wholesome pet treats—perfect for every devoted pet owner who loves spoiling their pooch!
Kristan was living in Mandurah, Western Australia when the idea to create boutique treats for pets was born. Originally, Kristan simply wanted to make something she could feed to her own dogs, Rex and Rosie (Rex was a rescue dog that would not eat pigs' ears or mince, and poor Rosie suffered with food allergies). But Kristan didn't just want to create something her dogs would eat; she wanted to give them something they would love the taste of!
She started making meals for Rex and Rosie, using nothing but the best produce, and ensuring everything was home-cooked and preservative free. Many hours were spent in the kitchen, crafting recipes that not only 'hit the spot' but were of the highest quality nutritional content. As a result, Kristan perfected a variety of hearty, healthy meals for her dogs, and eventually, naturally progressed to creating snacks and treats too. Realising she had developed a boutique range of quality, nutritious pet food for her own dogs, Kristan began thinking that many other dogs could benefit from her passion and products too. In December 2016, Kristan brought the business and the dogs to Lethbridge in Golden Palins Shire and expanded the brand.
4Paws Pet Treats became official! Kristan's range grew to include everything from kangaroo jerky and beef liver to fish and mussels, and thanks to Rosie, pigs' ears are a must-have on the menu!
4Paws Pet Treats are hand-made and made-to-order so that customers know the quality and freshness is paramount—this something a lot harder to find in regular retail outlets! Ingredients and products are sourced in the state they are sold to ensure customers are buying local and supporting their regions (4Paws is sold in Victoria and Western Australia). Kristan's all-round natural approach to her recipes and strict no-preservatives policy help ensure pets are getting high quality food. In Kristan's experience, giving optimum food only to her dogs has proven to be the most effective way to keep her dogs healthy (and away from the vet!).
All dogs will benefit from 4Paws Pet Treats, particularly if they have special dietary and training requirements.
You can find 4Paws Pet Treats at the Farmers' Market and through their web page and Facebook.
Come along to the Market on 3 June and treat your pooch to delicious, healthy treats form 4Paws!