STALLHOLDER OF THE MONTH: ALLENDALE ALCHEMY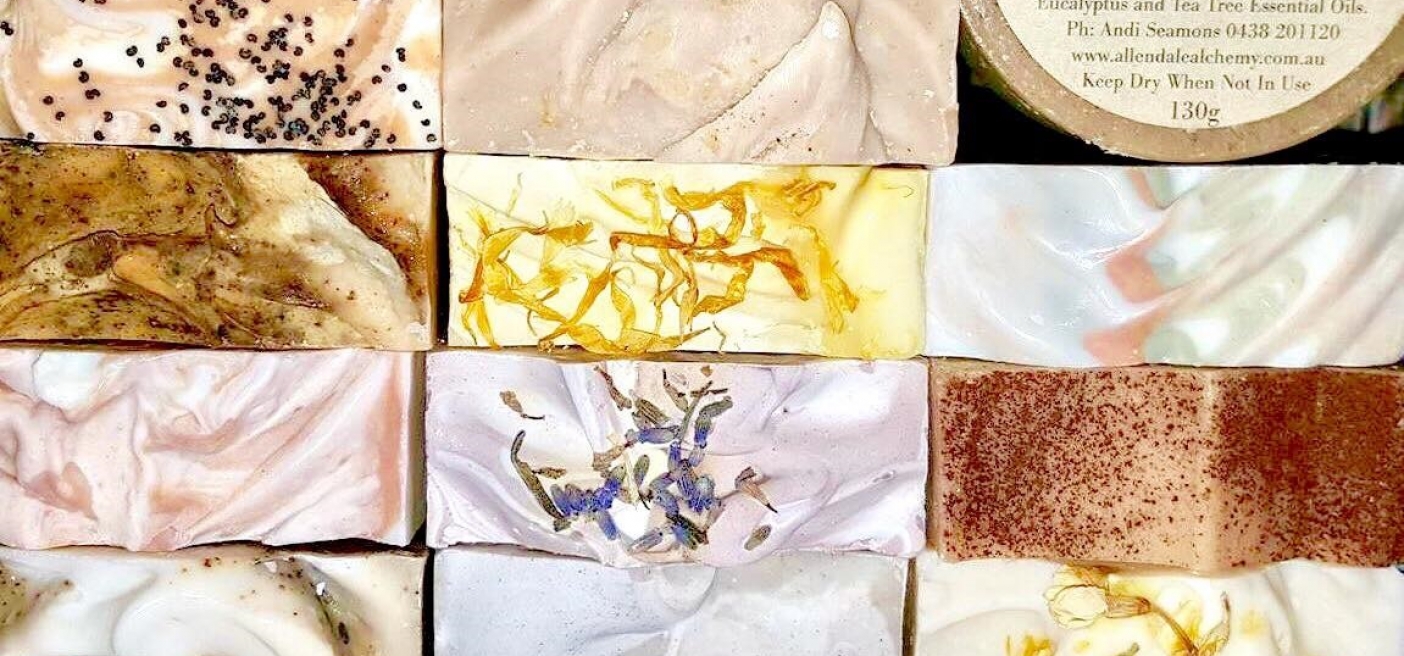 Beautiful, fragrant and all-natural products

Allendale Alchemy creates nourishing soaps and skincare, made from natural ingredients. Brought to you in gorgeous neutral hues of cream, caramel, light green and nude pinks, and in luxuriant natural fragrances, Allendale Academy offers a sensory experience you won't forget.

Across their lovingly handcrafted range, you will find all-natural soaps, scrubs, butters, balms and boffles (bath bombs), enhanced with pure essential oils, natural clays, herbs, teas and spices.

Allendale Alchemy was created to address the needs of Andi Seamons' family for natural, skin-loving soaps and skincare, made in an honest and ethical manner, and available at an affordable price.

Andi, the owner, said, "Because we have dry and sensitive skin, we needed soaps and moisturisers that contained natural, nourishing, moisture-rich ingredients, and absolutely no nasty stuff. We needed it at a price we could afford and we wanted it to be made by hand, by real people, using locally and/or ethically sourced ingredients."

Andi couldn't find products that met the needs of her family on the market, and this ultimately inspired Allendale Alchemy.She said, "We began learning and researching and mixing and moulding, and eventually making our own soaps and skincare. We loved them so much that we decided it was only fair to share them with others, and that is how Allendale Alchemy was born!"

Allendale Alchemy products have no artificial or synthetic perfumes, fragrance or colours, and are free from parabens, petrochemicals and sodium lauryl sulphate, so if you seek beautiful skincare that won't harm your skin, don't look further than our Farmers' Market.

Give yourself or someone you love, the gift of gorgeously nourished skin, with Allendale Alchemy artisan soaps and skincare. They offer pure, palm-free products that are perfect for sensitive skin.

Click the icons below to find out more and stop by the Allendale Alchemy stall this Saturday to pick up gorgeous-looking and delightfully fragranced treats for your skin.
You can find out more about Allendale Alchemy on the link buttons below.