STALLHOLDER OF THE MONTH: AUSSIE OGGIE PASTIES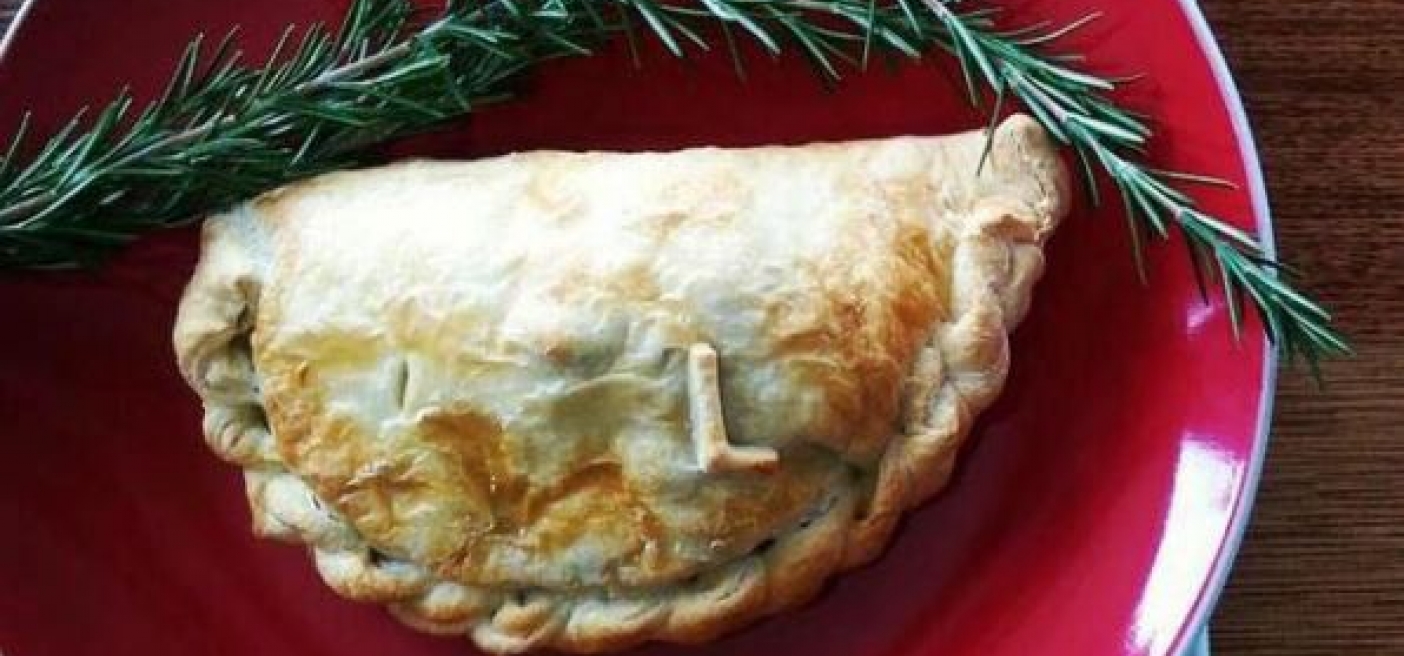 Award-winning Ballarat pasty-makers Aussie Oggie Pasty Co. are joining the Market line-up – and we're excited!
Aussie Oggie's golden-baked pasties come in lots of flavours: Cornish, Veggie, Steak n' Stout, Big Breakfast, Parmi, Apple & Cinnamon and more. As you can see, their pasties range from traditional through to boutique savoury, with sweet flavours adding even more variety to the mix.
Owner-operator Kieran King is a qualified chef with thirty years' experience. Naturally, he brings his food wisdom and refined craft to his business, rendering his pasties wonderfully delicious.
Aussie Oggie pasties are handmade where they are sold, crafted using best practice in food handling and are so well-made they earned multiple awards at the 2016 Australian Bakers Association competition in Sydney!
Kieran's famous Cornish pasty combines sliced beef skirt, onion, potato and swede with just the right touch of salt and pepper seasoning. The less conventional, but equally delicious Oggy Oggy pasty is one part Cornish pasty and one part fruit dessert – great if you can't decide whether you're in the mood for sweet or savoury!
The history of the Oggie – amazing!
Kieran told us about the history of the 'Oggie' pasty, which dates back to the of gold-mining days. He said, "The Oggie is a great, lateral thinking, health achievements – with its inbuilt pastry hand grip it could be eaten without the need for the miners to wash their hands."
"They just held it between their thumb and fingers until only the crinkly edge was left and then threw the hand grip pastry part away, cyanide and all."
The rise of Aussie Oggie and the formula that makes their pasties unique
Kieran's journey to gourmet pasty-making was a natural progression. He is not a fan of fast food, particularly the '"excessive sugars, fats and salts" associated with it, but he admits that the average person doesn't always have time for slow food. He wanted to make something that could be sold as fast food – but without the calorific elements of regular fast food and with the great taste we associate with slow food – and he did it!
It was the memory of his mother's delicious Cornish pasties that gave him the ah-ha moment that changed his life. He said, "Taste, healthy calories, nutrition and value, all wrapped in a flaky package of pure gold. I had found my golden nugget."
Following his epiphany, Aussie Oggie Pasty Co. was founded in 2016. Kieran would not bake fast food or slow food – he pioneered quick food.
His formula was, and is simple: value + taste + nutrition + fast to table = quick food.
Kieran says, "Aussie Oggie puts the slow time in, but the consumer gets fast food time, along with nutrition, great taste and value."
What a great story! We can't wait to see what Aussie Oggie has to offer at our November Market. We wonder which of Kieran's delicious pasties he will bring…
Find out more here