Stallholder of the month: Barongarook Pork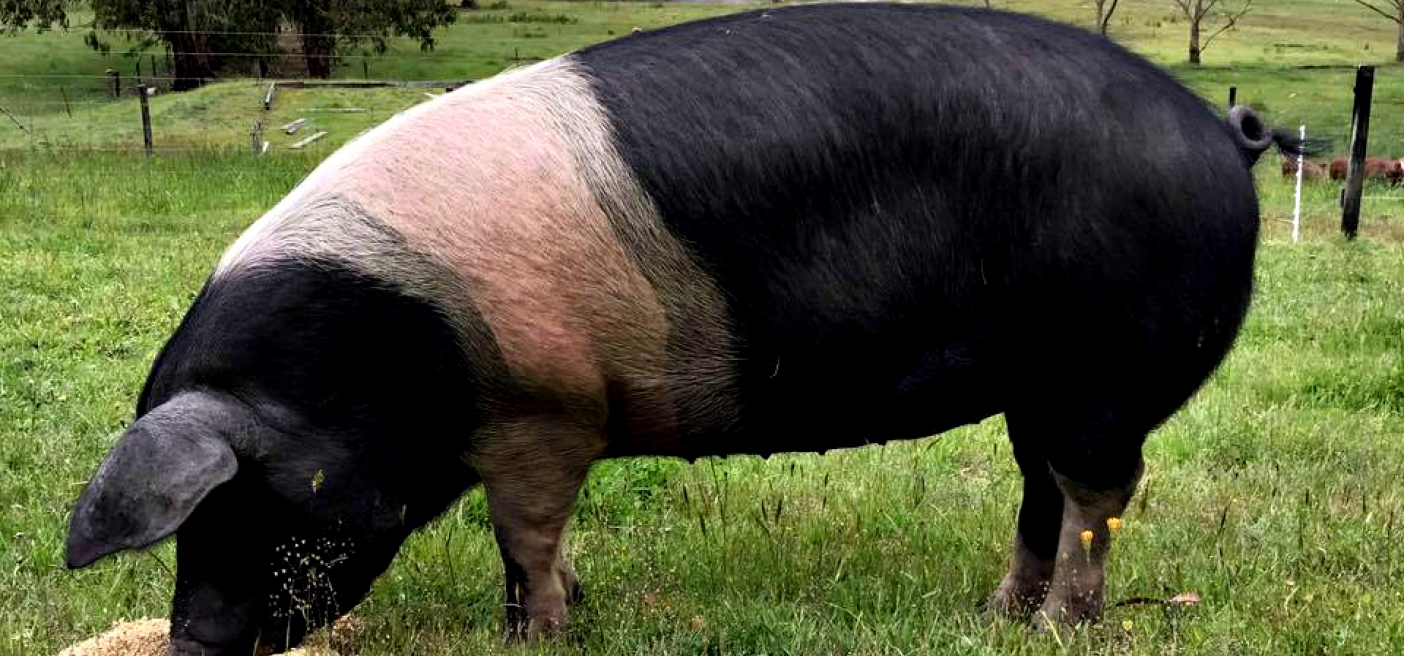 Our appreciation for quality meat tends to grow stronger as the weather gets cooler. Fortunately for market-goers, we offer premium, tasty meats every month—and one of our much-loved meat producers is Barongarook Pork.
Owners, Xavier and Laura's passion for cooking coupled with their love of farming is the formula which created Barongarook Pork—a pork producer based just outside of Colac. Their original vision hasn't changed: to produce real pork from pigs raised on open paddocks.
The dream started in 1998 (when Xav raised three rare-breed pigs for a school project), Barongarook Pork has now grown to become a well-known and trusted pork and pig farming enterprise. With just 2 years in business, Barongarook Pork has already earned its place as one of the region's finest pork producers.
Rare breeds provide better flavour
Barongarook Pork is proud to utilise rare-breed pigs only. This helps them produce the full-flavoured, tender pork (with a great crackle!) that they're renowned for.
At the Golden Plains Farmers' Market, we often receive great feedback about Barongarook Pork. Many visitors admit to only ever having eaten the everyday pork sold in most supermarkets, so when they try Barongarook Pork for the first time, they can't believe how much tastier it is to regular varieties!
Happy pigs are tasty pigs!
Barongarook Pork's animals are free to roam in open paddocks with a constant supply of food and water, along with cozy shelter to protect them from the elements. We are told sometimes the pigs are a little too free range and it's not uncommon to find a cheeky pig or two under the apple tree helping themselves to fallen goodies.
By purchasing Barongarook Pork, you can be sure it's not only raised by a young family who genuinely cares for their pigs, but it's also the best pork you will ever taste as well.