Stallholder of the month: Basalt Plains Produce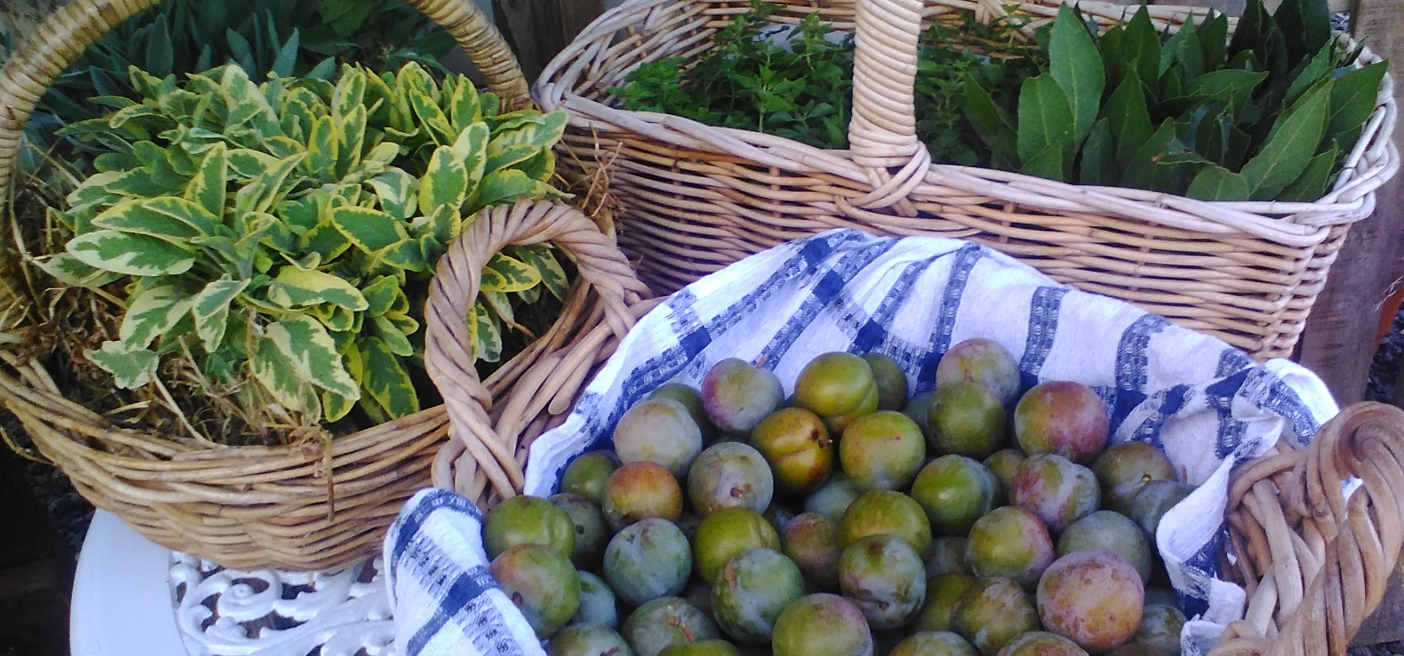 Straight from the garden to you—talk about fresh!
Basalt Plains Produce is a micro-food production enterprise based in the small township of Teesdale in Golden Plains Shire.
Polly (a qualified horticulturist) and Antony (a pastry chef) founded BPP so their family could access unsprayed, clean food as much as possible.
When we asked Polly to tell us about BPP, she said, "We cultivate fresh herbs, garlic and stone fruit on our 13-acre property, where we have lived for over a decade". Polly added, " We live in a solar powered home (off grid), surrounded by an extensive kitchen garden".
Polly and Antony don't just sell their produce, their daily meals are made from it! Polly tells us their family meals are based on whatever is in the garden!
Environmentally friendly growing practices
BPP are very respectful of the land, cultivating their soil with minimum disturbance to avoid weed invasions and soil erosion. This practice involves 'no dig' techniques and the use of organic compost.
Polly and Antony are committed to being as natural as possible, and do not use chemicals beyond the occasional handful of blood and bone or dynamic lifter.
The flora and fauna of Basalt Plains
Polly and Antony's farm is quite the little zoo! They grow flowers and herbs among their vegetables and salads to encourage beneficial insects, and they have a frog pond nearby to attract native frogs.
Their gardens are aided by various breeds of bees, including the native blue banded bee—great for pollinating the crops.
Native birds are also common visitors at the farm, including cockatoos, who love socialising amongst the indigenous trees, shrubs and sunflowers that Polly and Antony planted especially for them (and other birds).
What's next for BPP?
Polly has shared her future plans with us— marketgoers can expect to see farm-fresh almonds, figs and quinces at the Market in the not-too-distant future!
---
Come along to the Market on 1 April and try some of BPP's delicious, home-grown produce.