STALLHOLDER OF THE MONTH: COBBS & ME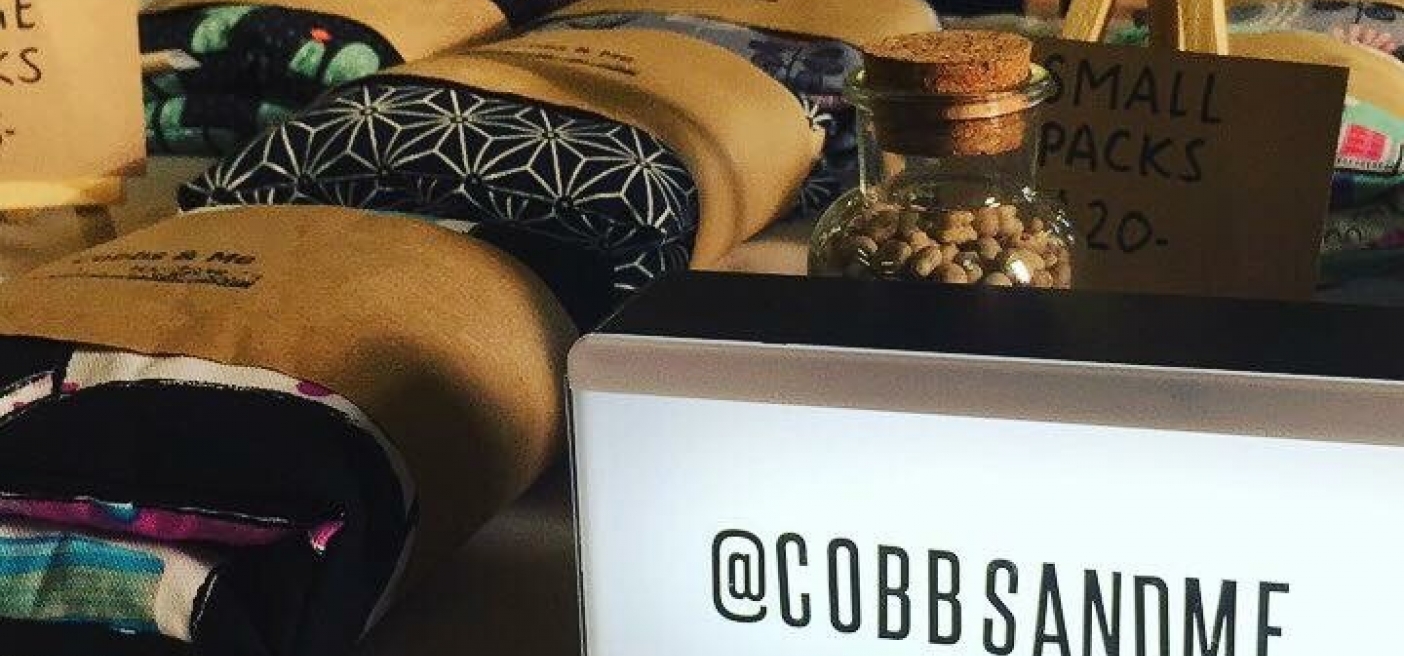 Brooke Stevens is a young entrepreneur, a busy mum of two little boys and founder of the innovative lifestyle business, Cobbs & Me, maker of gorgeous-looking lupin heat packs. She's also a much-loved Golden Plains Farmers' Market stallholder.
Brooke stumbled across her passion for making heat packs when she was looking for suitable appreciation gifts for her sons' teachers. Unable to find what she was looking for, Brooke decided to get creative and make heat packs for them instead. She knew the handmade touch was thoughtful, and that heat packs were practical and relevant, especially for primary school teachers, whose everyday lives can be quite stressful. From here, it didn't take long for Cobbs & Me to flourish. Brooke now makes and sells heat packs at markets and online, successfully.
"Cobbs & Me has grown to offer heat packs in a range of shapes and sizes, all encased in 100% cotton and solely handmade and designed by me," said Brooke.
With a fine eye for creating stylish heat packs that look great, Brooke also wanted to make sure they smelled great. Her research suggested that many people weren't big fans of the smell of wheat or lavender, so she spent lots of time and energy looking for the perfect, alternative filling. Finally, she found it.
"I stumbled upon the humble lupin, which offered me a different perspective on heat packs," said Brooke. "The fact that they can also be used cold, intrigued me even more."
Lupin is the largest pulse crop grown in Australia and lupin or lupini beans are the yellow legume seeds. Dried lupins, when used in heat packs, retain heat longer, have no odour, and don't sweat.
Cobbs & Me cotton heat packs are odour-free, practical, beautiful to look at and versatile. You can warm yourself up on a cold night by placing one in the microwave and then under the doona to help keep you snug-as-a-bug, or you can freeze it and use your pretty pack to help relieve inflammation and pain from injury. Even better, by purchasing one, you support local enterprise and Australian crops!
Cobbs & Me stall will be joining us at the September market, so stop by, have a chat with Brooke and spoil yourself or someone you know with an adorable, scent-free lupin heat pack.
Find out more here.