STALLHOLDER OF THE MONTH: CRUZIN COFFEE & FOOD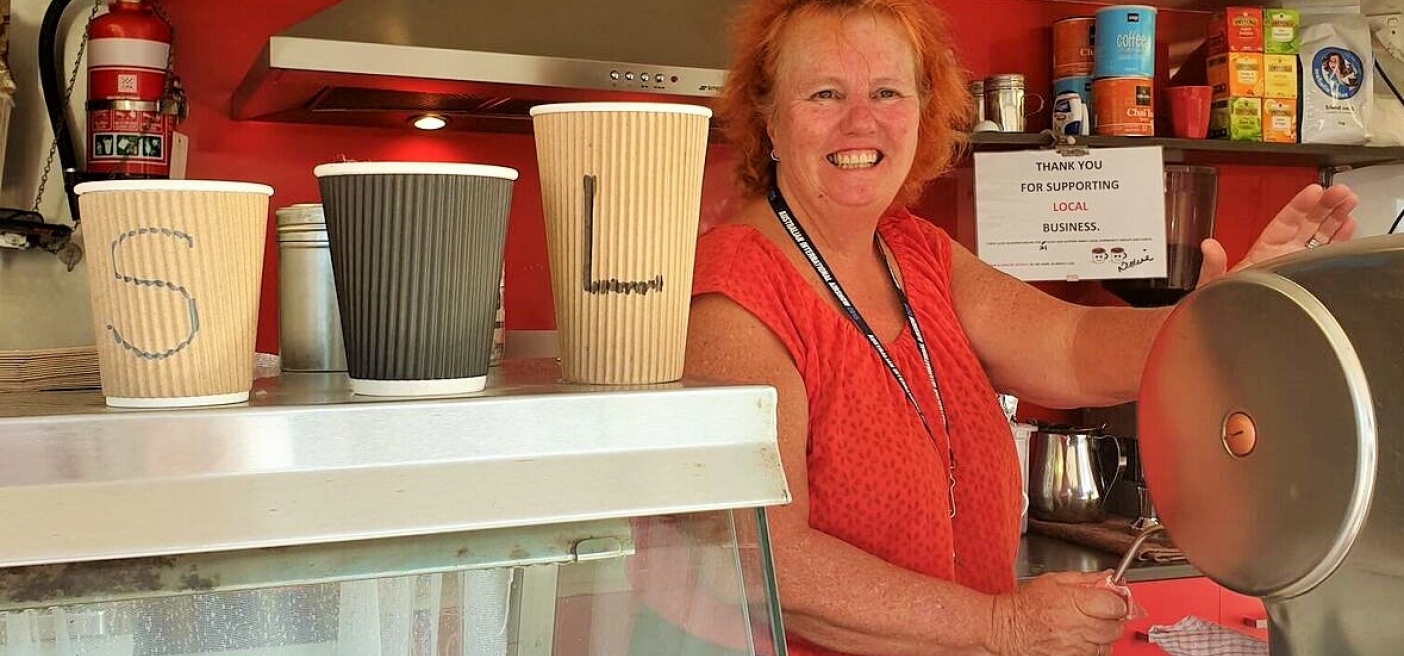 But first, coffee
Noeline Trevor serves comforting coffee brews with a spoonful of sweet country charm and a dash of community spirit. The proud Golden Plains Shire resident has lived in Bannockburn for more than 30 years and has been pouring hot drinks from her Cruzin Coffee & Food van for eight of them.

If you know Noeline, you know she loves to engage with her customers at the market. So it's no surprise the small businesswoman values customer service just as much as her smooth South Australian-roasted Mahalia Coffee beans. "I like that old, traditional feel," she says. "I like the community spirit and I'm happy to have a chat."

After testing the market with a range of food and beverage options, Noeline has narrowed her focus to what she calls "comfort food". Hearty egg and bacon sandwiches and toasties have become popular side orders with her takeaway coffee options.

Noeline takes her trailer to several markets and events in the Shire. She's even set up the van at weddings, Christenings and birthdays. "Nothing is too small," she laughs.

Golden Plains Farmers' Market is so grateful to have Noeline as a regular stallholder. We are particularly glad to see her early on Saturday mornings when we need an extra caffeine boost to kick off the market.

Check out Cruzin Coffee & Food's Facebook page here.

Nice work, Noeline!