STALLHOLDER OF THE MONTH: A HIDDEN SECRET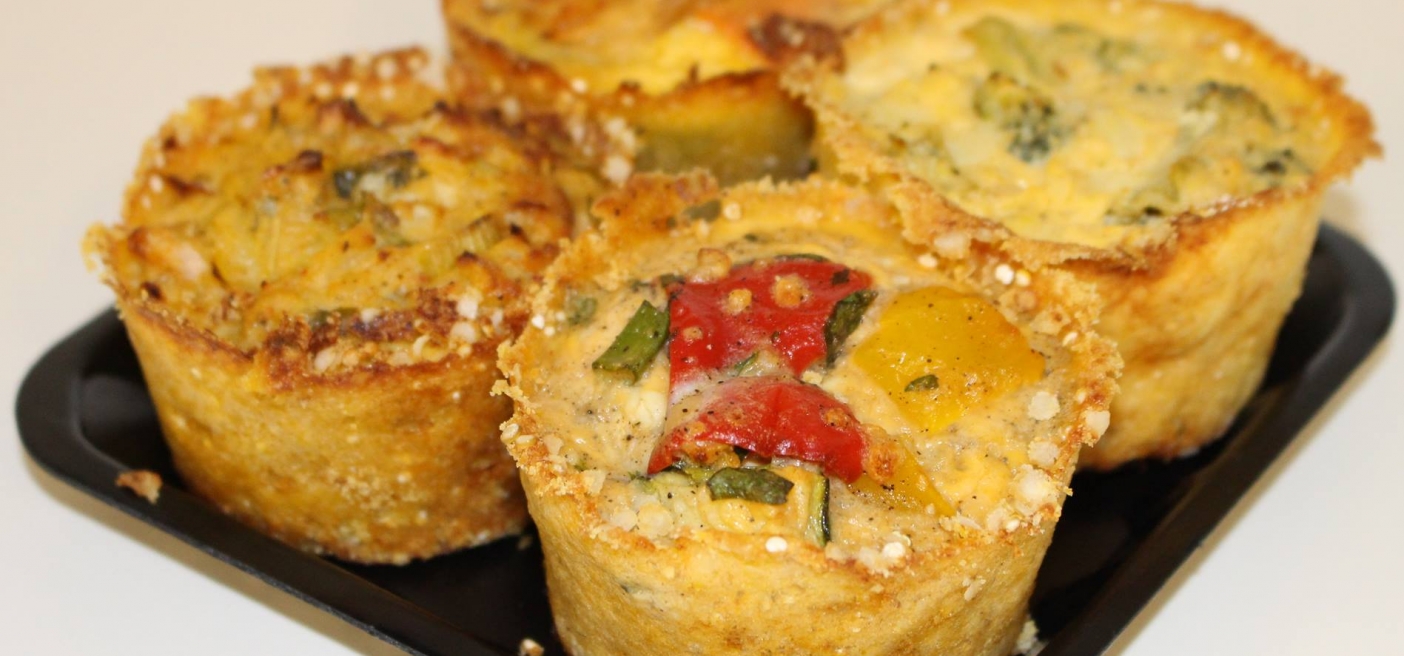 We can't get enough of A Hidden Secret's specialist vegetarian food, made by 'vego' experts from Golden Plains.
Think delicious, buttery pastries filled with vegetables, herbs and cheese; tasty tarts (their three cheese, leek and fennel variety is fantastic!); beetroot burgers; raspberry and white chocolate muffins—the list goes on!
About the business
A Hidden Secret was founded in 2009 by family members, Cherry, Christina and Tom Mullins. This creative trio from Maude, in Golden Plains, were inspired to address the ever-increasing demand for tasty vegetarian food. Catering to vegans, ovo-lacto vegetarians and even meat lovers who feel like something different, A Hidden Secret has earned local and regional respect—their products are great-tasting, with both nutritious and more indulgent options.
Cherry admitted, "We were unsure of the response initially but rapidly developed a following from like-minded people." By this, Cherry refers to the uncertainty she and her business partners had about how their vegetarian products would be received. Fortunately (and deservedly!), A Hidden Secret found its way into the stomachs and hearts of many happy customers.
Vegetarian food that hits the spot!
"More people are adopting a vegetarian diet; either for health or ethical reasons," said Cherry of the trend that helped inspire the business. She added, "The vegan diet has taken the place that was once held by the vegetarian diet. We supply vegan products as well as other products that can be adjusted to suit the vegan diet".
While there is no meat in any of the products, A Hidden Secret creates memorable flavours with ingredients such as local vegetables, cheeses, fragrant spices and butter. They create tasty treats from scratch, including delicious savouries and pastries and decadent cakes and slices. "Our pastry has always been our special product; we won an award for our sweet pastry at the Royal Melbourne show in 2012," Cheery said.
Catering for a variety of diets, Cherry says gluten-free products are among the biggest sellers. A Hidden Secret also makes offers products that are dairy-free, lactose-free, nut-free and fructose-friendly.
All this said, you don't have to be a vegetarian or have a dietary restriction to enjoy A Hidden Secret. But don't take our word for it, stop by their Market stall this July and taste their products for yourself. You can pick up something for lunch or dinner, or even just something to snack on while you shop at the Market.
Products that bring people together
We all know how lovely it is to catch up with friends or family in a relaxed setting over great food. The team at A Hidden Secret love the idea that their products can be a way to help customers spend quality time with the people that matter to them. In fact, they seek to make food that helps bring people together because they understand how life can get in the way of friendships and relationships.
Cherry recommends that customers, "Turn off the phones, dim the lights, crack open a bottle and enjoy a wonderful night in over some really lovely food"—this sounds good to us!
A Hidden Secret serves up an impressive array at every Golden Plains Farmers' Market.