STALLHOLDER OF THE MONTH: LEIGHGROVE OLIVES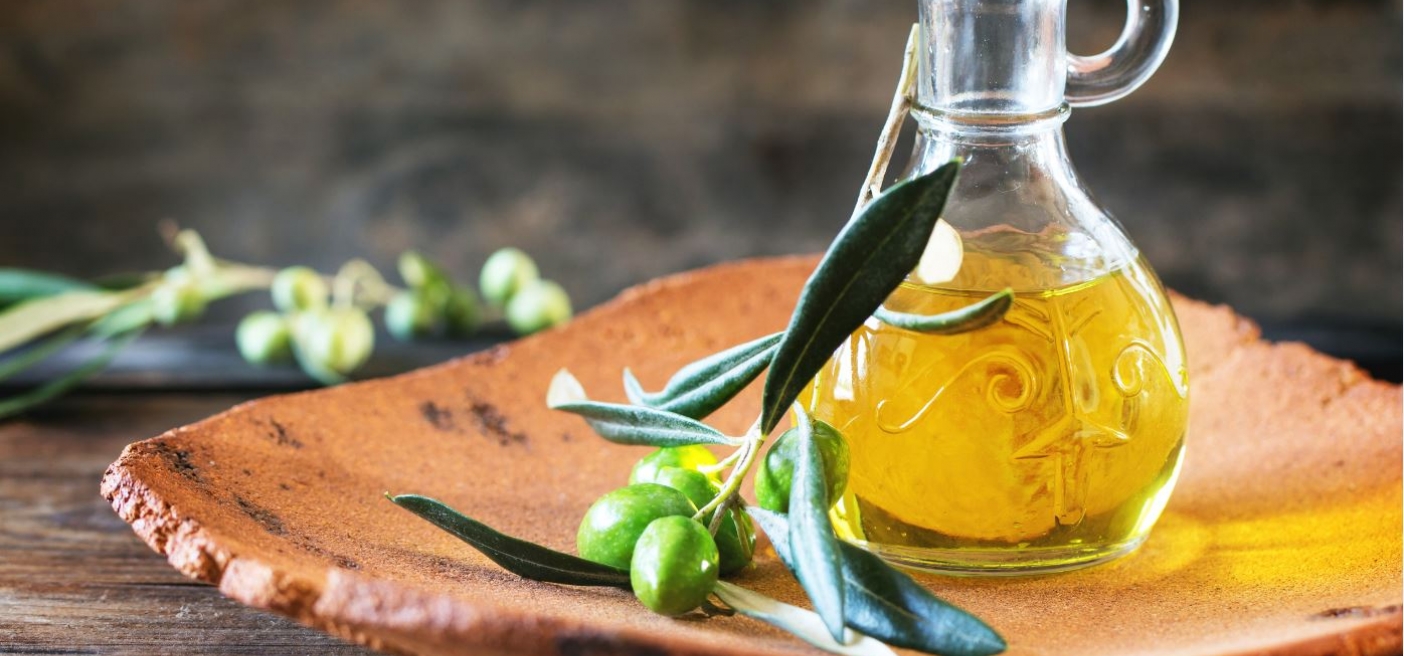 Premium olive oil from Golden Plains' very own Leigh Valley
Leighgrove Olives is a boutique olive oil producer, 100% family owned and operated by Yvonne and Grant White. The family's 4,500-tree olive grove and Farmgate Olive Shop is located in Golden Plains Shire's Inverleigh, just 26km west of Geelong (talk about local!).
Yvonne and Grant are dedicated to producing first-rate, flavoursome extra virgin olive oil as well as an extensive range of gourmet food products, olive oil soap, skincare products and olive-related gifts. Their regular stall at the Golden Plains Farmers' Market is a customer favourite, and there are so many reasons for this!
In true artisan style, Leighgrove Olives' seeks to craft finest quality olive oils that are delicious and memorable. Offered in a choice of exquisitely crafted flavours that suit differing tastes and culinary uses, Leighgrove olive oils complement all kinds of cooking (and can make your meal so much better!).
In a nutshell, here's why we love Leighgrove olive oils…
Leighgrove hits the mark with proper growing procedure.
Yvonne is very proud of the procedures in place and techniques they employ to create their premium products.
"The cool climate conditions of the grove, together with a long, slow ripening period and the rich pastoral soils, results in oil of particularly deep, full-flavoured characteristics", said Yvonne.
"The annual variations in temperatures, rainfall and quantities of fruit harvested are a welcome addition to the exclusive nature of Leighgrove Olives' sumptuous oils", she added.
The focus is always on highest quality.
The family is not bound by big supermarket demands for exactly the same taste every year, so the focus is always on quality; not quantity.
To ensure the retention of the olives' nutritional content, Yvonne told us that Leighgrove olives are "grown in accordance with modern, environmentally responsible practices, harvested at peak condition and processed quickly under modern hygienic conditions".
"This attention to quality is what makes the difference to the final product," said Yvonne. She went on to say, "It's also why people should look for small, boutique grown oil where the grower knows the trees and the product intimately, and is not constrained by the demands of large-scale mass production, where uniqueness of product is so often lost". We couldn't agree more!
The range of flavours and styles of oil is diverse and fantastic.
Some of Leighgrove's olive oils are very fruity, whilst others are quite peppery and robust. In addition to their standard, but magnificent extra virgin olive oil, Leighgrove offers infused oils in the following fine flavours: lemon, lime, blood orange, lemon myrtle, ginger, garlic, herb & garlic, and chilli – they are delightful!
Leighgrove is proud of the health benefits of their products.
Yvonne is a passionate advocate for the nutritiousness of olive oil, and works hard to preserve the quality of nutrition within her olive oils. She said, "The well-documented health benefits acquired by incorporating extra virgin olive oil into your daily diet is reason enough to insist on the best available product".
"Being a no-cholesterol monounsaturated fat, olive oil contains the 'good fats' which in turn fight the 'bad fats', Yvonne said, adding, "The high level of polyphenols are antioxidants which enhance the activity of the immune system", Yvonne finished.
Stop by the Leighgrove Olives stall on Saturday 5 August and pick up a bottle of boutique, locally made extra virgin olive oil. You won't regret it!
Find out more about here