STALLHOLDER OF THE MONTH: LEIGHGROVE OLIVES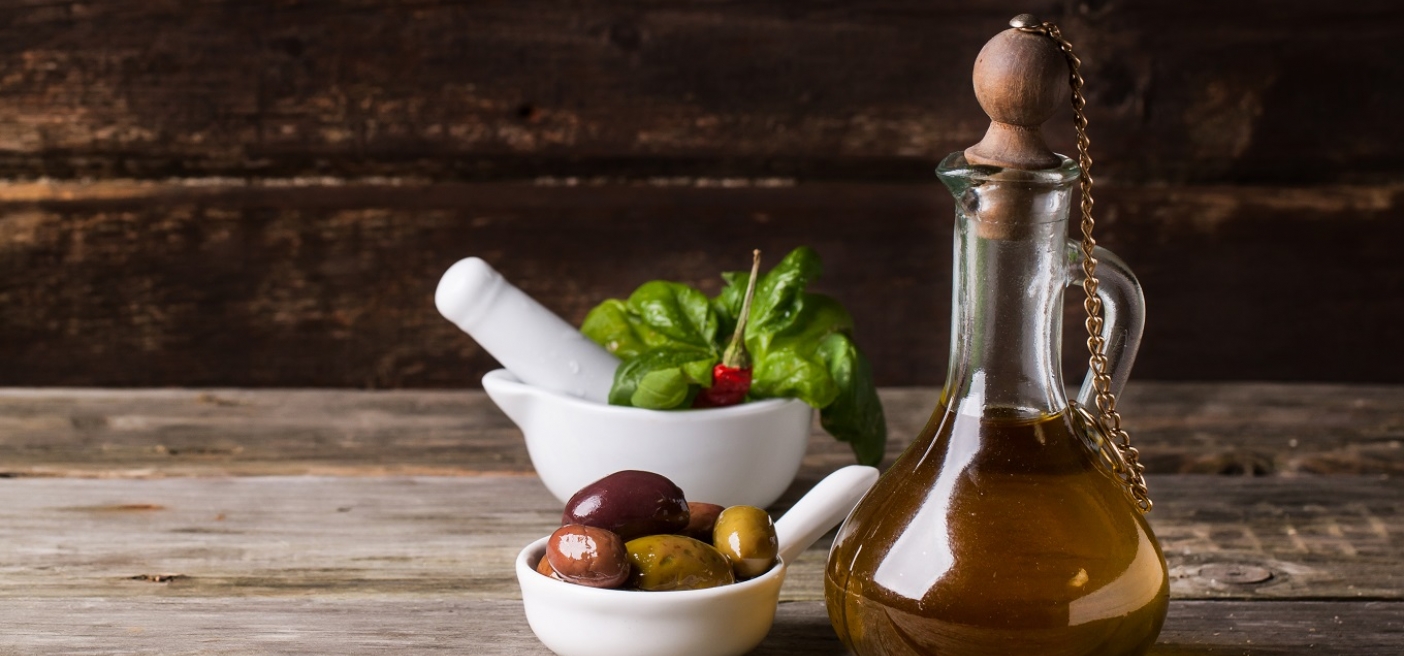 Taste the Leighgrove difference
Located in Inverleigh on the banks of the Barwon River, Leighgrove Olives is a 4500 tree olive grove dedicated to the production of the finest quality, extra virgin olive oil (EVOO). Established, owned and operated by Yvonne and Grant White, Leighgrove Olives has been an enthusiastic, regular stallholder with us since Market inception in 2009.

As a no-cholesterol monounsaturated fat (a good fat) olive oil contains high levels of antioxidants called polyphenols, which stimulate the activity of the immune system and make it super good for you!

Extra virgin olive oil is made by grinding olives and pressing them to extract the oil. There's no heat involved which is why you will see the "cold pressed" label on EVOO's. The resulting oil is green in colour and has a grassy, peppery flavor and a fruity aroma. This production method takes a great deal of time, and certifying the product is also a rigorous process and thus contributes to the oil's higher price.

The Whites are very proud of the techniques and methods they employ to create their premium products. Yvonne tells us that Leighgrove olives are "grown with modern, environmentally responsible practices, harvested at peak condition and processed quickly to ensure the retention of the olives' nutritional content."

She also says, "The cool climate conditions of the grove, together with a long, slow ripening period and the rich pastoral soils, result in oil of particularly deep, full-flavoured characteristics".

"The annual variations in temperatures, rainfall and quantities of fruit harvested are a welcome addition to the exclusive nature of Leighgrove Olives' sumptuous oils", she added.

"The attention to quality is what makes the difference to the final product," said Yvonne."It's also why people should look for small, boutique grown oil where the grower knows the trees and the product intimately, and is not constrained by the demands of large-scale mass production, where uniqueness of product is so often lost".

In true artisan style Leighgrove Olives' produces the finest oils that are delicious and memorable. Offered in a choice of exquisitely crafted flavours that suit differing tastes and culinary uses, Leighgrove olive oils complement all kinds of cooking (and can make your meal so much tastier).

We are incredibly fortunate to have a producer of such renowned quality in our region, so make sure you pop into Grant and Yvonne's stall the next time you're at the Market and taste the Leighgrove difference for yourself!
Find out more here.