STALLHOLDER OF THE MONTH: MOORABOOL VALLEY WILD FLOWERS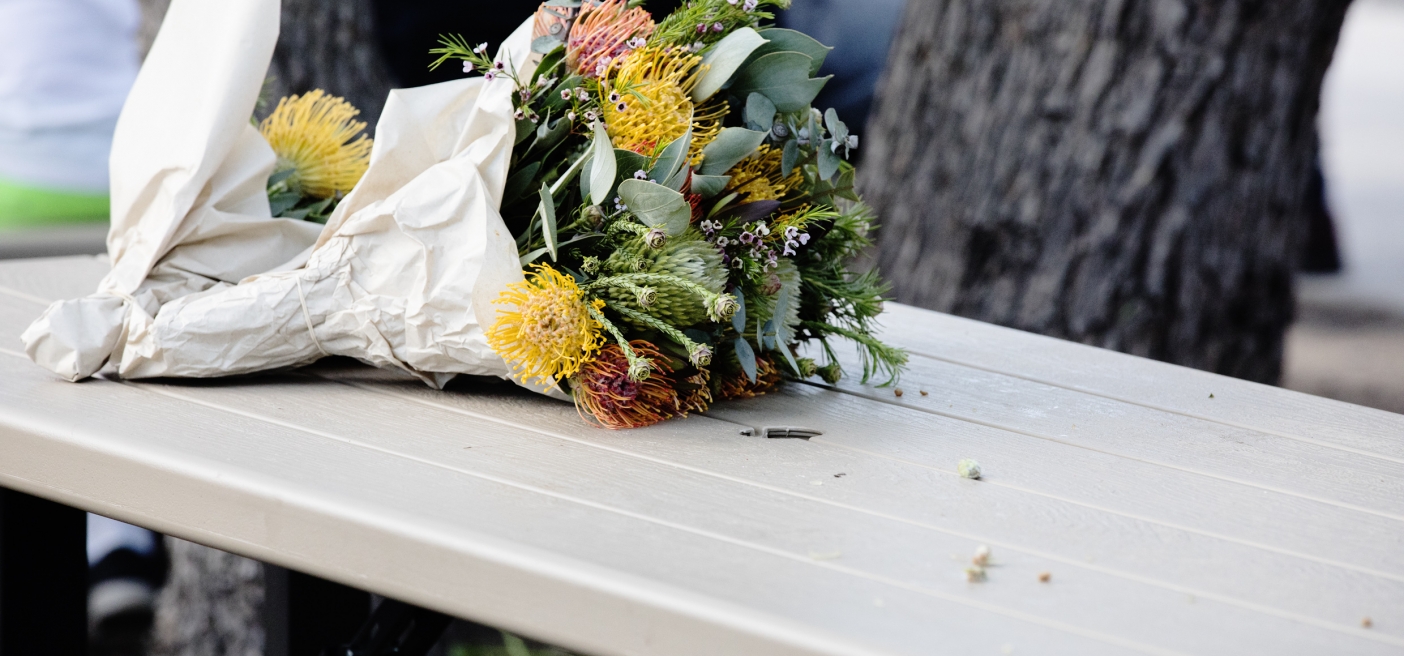 Super fella with super flowers!

Regular Market-goers would be familiar with Moorabool Valley Wildflowers and owner/operator John Tantau. The popular and colourful stall, offering gorgeous native flowers, was one of Golden Plains Farmers' Market's first stallholders!

John is one of our Market's friendliest faces; he is known as a top bloke, always greeting Market visitors with a smile, giving helpful advice about his wildflowers and chatting with patrons.

John and his wife Sherryn own a 30-acre farm in Sheoaks, Golden Plains Shire, home ground of Moorabool Valley Wildflowers.

Around 14 years ago, John was experimenting with Australian native wild flowers, such as Western Australian Banksias, Dryandras and Isopogons. He found that these flowers, which are notoriously difficult to grow in the eastern states, responded brilliantly to deep sandy soils. South African Leucodendrons, Leucospermums and a variety of eucalypts and foliage plants were added to the mix to ensure that something is always flowering throughout the year. As one type of plant finishes another will begin flowering so there is always something different and bunches vary from market to market.

One of the features of these tough natives is their durability; many people tell us on Market day they have just tossed out their flowers from the last market.

John and Sherryn wholesale some of their flowers at peak times and have many people visiting their farm to select flowers for weddings and special occasions. People love to come and select their flowers based on colour and styling requirements, then have the fun of getting together with their friends and arranging the flowers themselves.

John says "Bannockburn Farmer's Market is the best market that we attend. It has a fantastic range of quality fresh products and a really friendly country atmosphere so come along and find out for yourself just how good it is."

Moorabool Valley Wildflowers are perfect for adding colour and vibrancy to your home or at special events, and a bunch also makes a great gift for someone special.
We are very grateful for John and Sherryn's beautiful flowers and their commitment to our Market. Visit us Saturday 3 February and check out Moorabool Valley Wildflowers.