STALLHOLDER OF THE MONTH: SHARP AS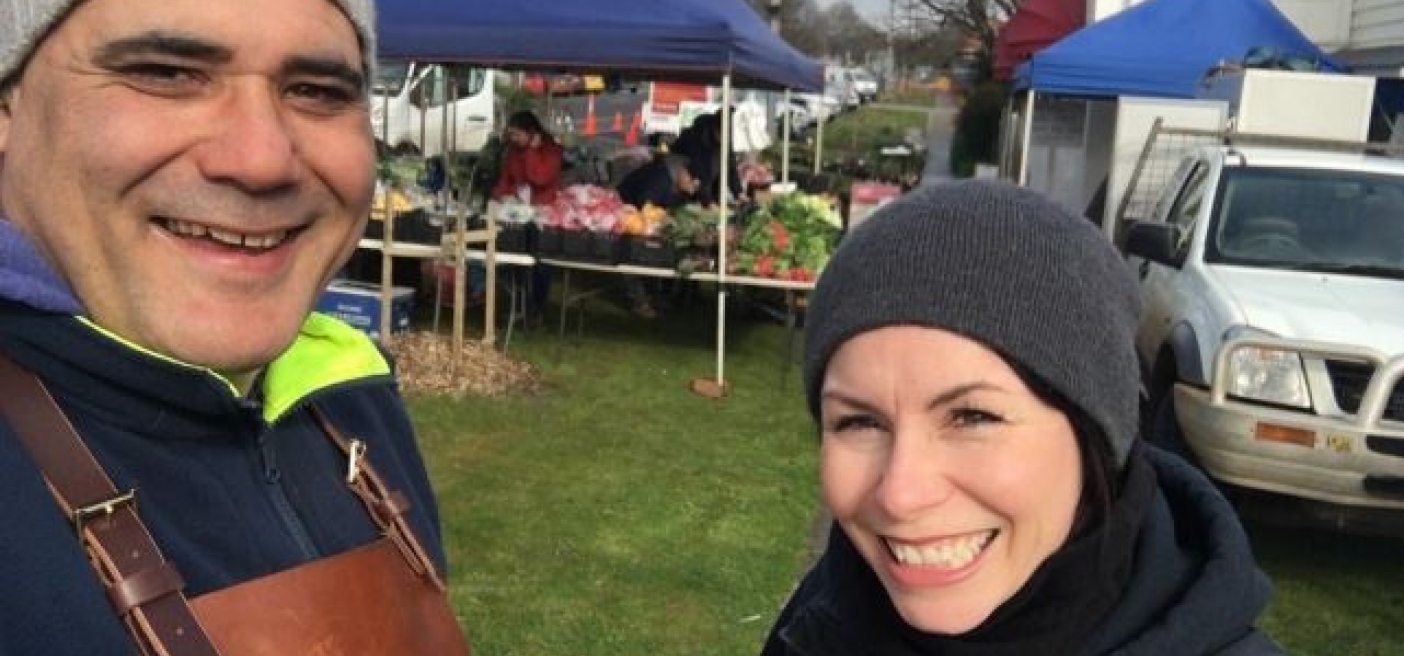 Sharpening specialists

Sharp As joined us for the first time at our June market; offering onsite sharpening for market-goers' kitchen knives, scissors and household tools.

Sharp As is the creation of Tama Pereto and his partner, Pippa.

"I have always been passionate about using a sharp knife and keeping it sharp," Tama began. He added, "When Pippa and I were dating I tried to impress her with how sharp my knife was by slicing a tomato in mid-air. It must have worked!"

The idea of sharpening items at markets came to this creative duo whilst they were on their honeymoon. Tama said, "We were in the resort pool talking to another couple. He was a chef turned professional knife sharpener. That was a few years ago now and here we are helping people at local markets stay sharp as!"

Sharp As services include the onsite sharpening of "anything with a blade on it" according to Tama. "I sharpen knives, scissors as well as gardening and workshop tools, " he added.

Tama enjoys the challenge of restoring old and vintage items, so if you have an old rusted knife or tool you'd like to get back cutting, bring it along with you at the July market and see if Tama can work his magic on it.

If you have an item that could do with specialist sharpening, stop by Sharp As with your items (please wrap them in a tea towel or old t-shirt) and allow an hour for processing. You can get priority sharpening by booking online here and paying on the day. Simply drop your items off when you arrive, and pick them up before you leave; it's that easy.

When Tama is finished with your item, he'll wrap it securely in butcher's paper, and return any materials you originally wrapped your items in.

Tama and Pippa look forward to seeing you and helping you stay sharp as! Find out more about this great little business via the links below.