STALLHOLDER OF THE MONTH: SHORTHIVE HONEY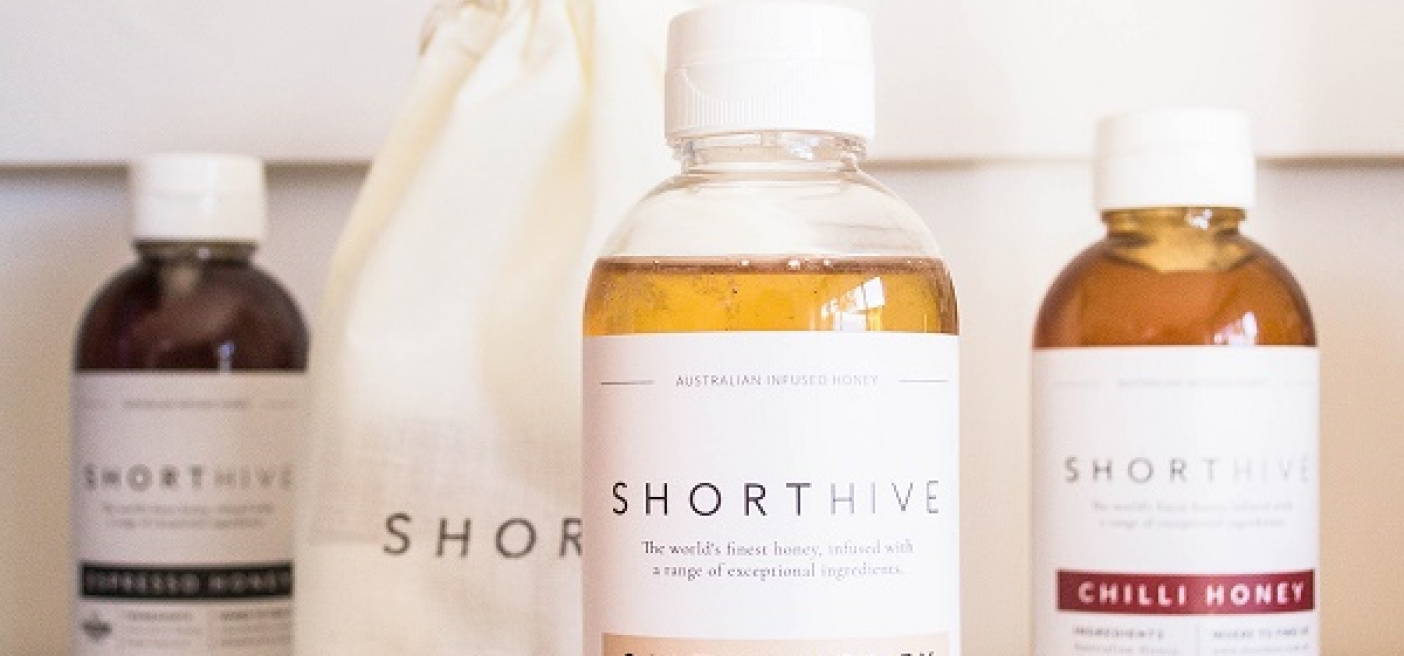 Love honey, love ShortHive.
The Broomfield family have been keeping bees and making honey for over 50 years. Main beekeeper, Greg Broomfield, learned the art of honey production from his father and together with wife Corrina, their children Robyn and Tom, and Tom's wife Rachel, form the winning team which is ShortHive Honey.

A couple of years ago, on a chilly afternoon at their farm in Nalangil, just west of Colac, the family were sitting around the table talking about all things beekeeping when someone had the brilliant idea of infusing honey with different flavours! Greg relates, "Three weeks later, we were back at that table taste testing our crazy infusions. Lavender, chai, lemon and orange were just some of the amazing flavours we trialled but 3 flavours emerged as our favourites - Salted, Espresso, and Chilli."

Corrina creates beautiful gardens so the bees always have access to pollen and nectar to keep them healthy. Everything is done by hand; from the design, to the infusions, to labelling and attending markets. "We all work together to create this incredible, infused, liquid gold and I'm sure you can taste the passion for waht we do in our products," enthuses Robyn.

The saltiness of the Murray River salt combined with the sweetness of honey creates a butterscotch flavour that is the perfect accompaniment to a bowl of creamy vanilla ice-cream. The espresso infusion is like nothing you have ever tasted before. We slather it all over warm, freshly baked scones - just heavenly! After multiple tests with different types of chilli, we finally found the right one, the habanero. The delicate sweetness of our honey, mixed with the intense, fiery habanero delivers the perfect balance between spicy and sweet.

ShortHive will offer you a free tasting of their precious gold liquid from their stall at the August Market as they're taking a well deserved break in July. Make sure you try some and learn more by following the link here.