STALLHOLDER OF THE MONTH: SIMPLY FI HANDBAGS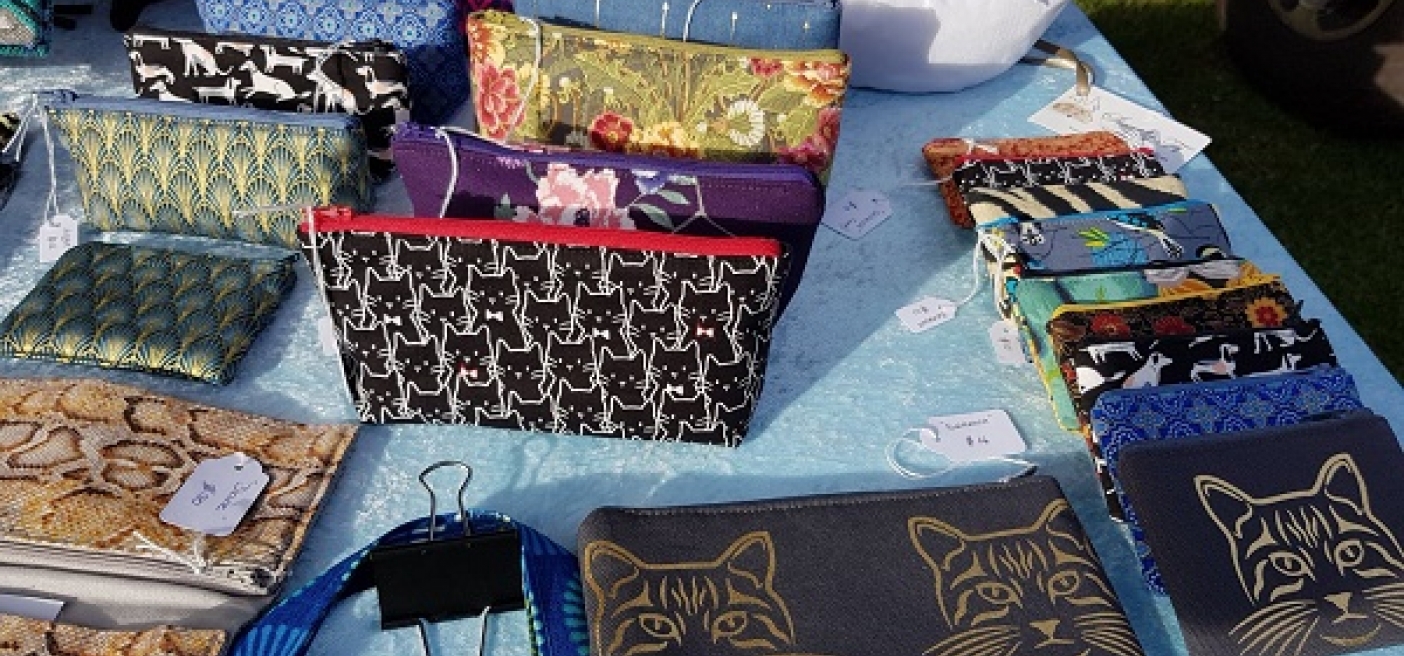 Simply Fabulous Fi!

Fiona Round has lived in Bannockburn for nearly 25 years, has been sewing since high school and is the creative spirit behind the fabulous designs of Simply Fi Handbags.

Fiona studied Home Economics at RMIT and after graduation, worked as a chef cooking in all sorts of interesting places around Victoria, including Mt Buller, Halls Gap and St Arnaud District Hospital. When Fiona ("my friends all call me Fi") started a family she went back to sewing, "I made many of my children's clothes and enjoyed putting my own touch to their outfits to give them their own style and flare," she says.

"I've always enjoyed sewing and being creative," says Fiona. "I began with simple things like tablecloths and aprons and then one day I was completely inspired by the gorgeous fabrics at an interior design store, so I asked them what they did with their off-cuts. They told me they were for sale and my creative juices began to flow! I purchased lots of lovely fabrics, as well as other stylish accessories, that could be used to embellish and make bags."

Fiona's bags come in many styles including purses, clutches, wallets, lipstick and glasses cases, foldable carry bags, vegetable/produce bags, totes, evening bags and more."Each bag is made with love and is absolutely unique! The differences may be subtle but none are exactly the same," she tells us.

"My foldable carry bags, known as Poppy Bags, are designed to be extra eco-friendly. They are made from a special water and stain resistant polyester canvas and are strong, compact,colourful and even have a handy pocket inside! My produce bags are also eco-friendly, being made from a light polyester netting, they are super strong, washable, breathable and re-usable. My bags encourage people to use less plastic which is good for our environment," Fiona declares.

"I've been making bags for 8 years now and am truly excited about many more years of creative fun to come," she laughs.

Find Fi and her fabulous bags at the Golden Plains Farmers' Market and learn more about Simply Fi Handbags by clicking the link here.