STALLHOLDER OF THE MONTH: STIR CRAZY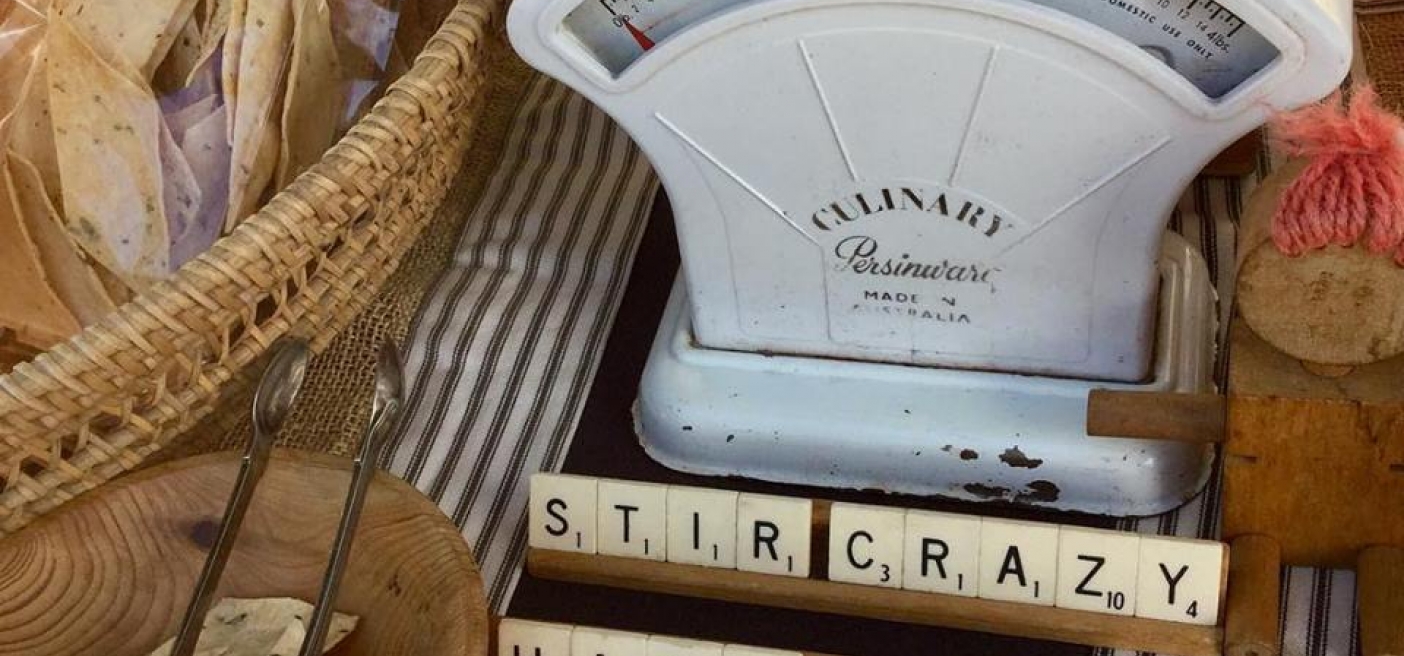 Cracker gurus and cordial makers

We would like to extend a big warm welcome to stallholder Helen Kline, owner of Stir Crazy, who has recently joined the Market line-up, offering artisan crackers, oatcakes, shortbreads and zingy citrus cordials.

Helen has just made a big sea change and moved from Melbourne to Aireys Inlet, and is really pleased to be able to attend the Golden Plains Farmers' Market.

Stir Crazy reflects Helen's passion and experience; she has worked in the food industry for over 30 years, and has honed her skills along the way. With her passion for locally grown produce and utmost respect for small growers, Stir Crazy showcases ingredients from artisan producers from all over Victoria. Some of the esteemed producers Helen utilises includes Burrum Biodynamics near Horsham, who supply Helen with oats and spelt flour; Lisadurne Hill in the Strathbogie Ranges, who supply quality olive oil and Mt Zero in the Grampians, supplying pink lake salt.

Locally-grown herbs, seeds and nuts are also featured in Helen's delicious cracker range. Perfect for a fancy cheeseboard or savoury canapés, these crackers are supplied to many boutique caterers for functions and are also sold at other farmers' markets across Victoria.

The citrus cordial range has attracted many customers with its memorable and tangy flavours made from Mildura-grown citrus fruits. Stir Crazy cordials have become very popular to use alongside soda streams, as the syrups are all natural with no artificial colours, flavours or preservatives. They also make a great addition to a mixed drink, with the Blood Orange and Lime a definite favourite!

We recommend checking out the Stir Crazy stall at the next market, where you can sample Helen's quality products.
Follow Stir Carzy on Instagram here.