STALLHOLDER OF THE MONTH: WHITE HEN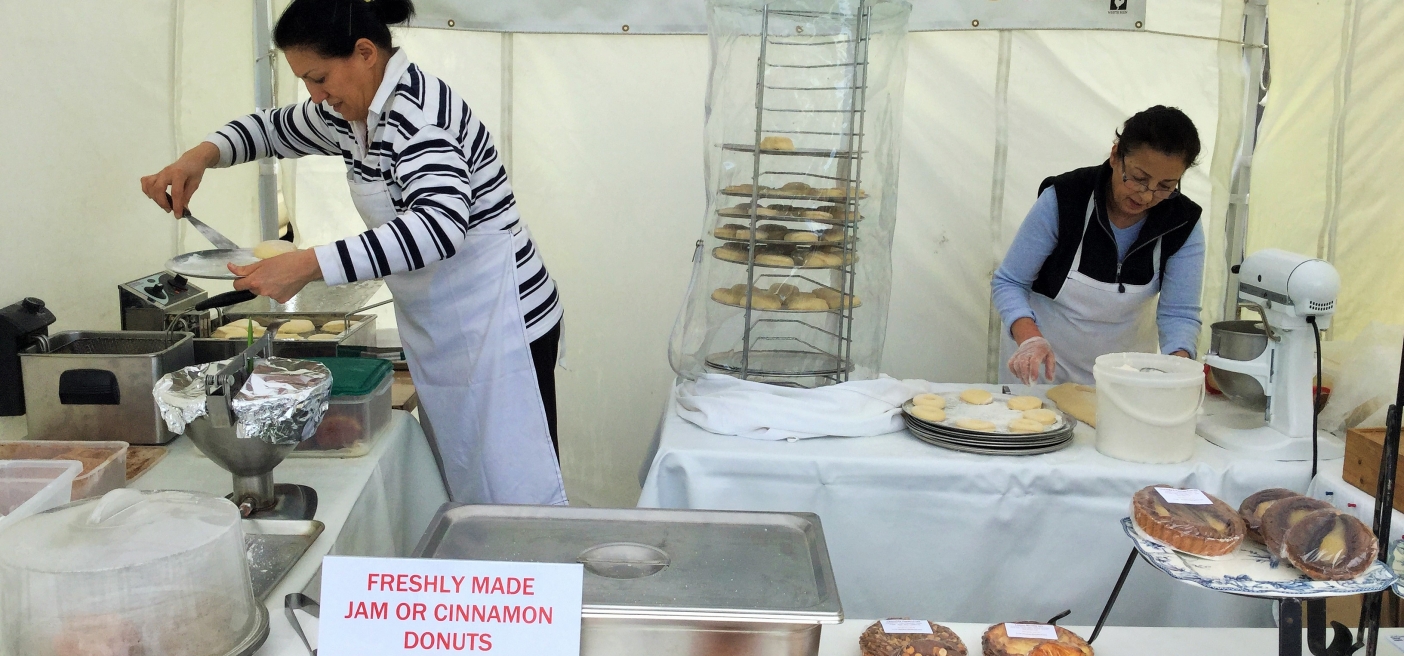 Sweet pies and tarts baked with sisterly love
White Hen pies, tarts and delicious desserts are customer favourites – after all, who doesn't love good ol' homemade country sweets or a fresh donut made onsite in front of you?
Their yummy fruit pies vary with the seasons to ensure customers are getting the freshest, sweetest apples, rhubarb, and blueberries.
The White Hen chocolate and hazelnut tart is as popular as ever, blending beautifully fresh Victorian hazelnuts from Karingal with high quality chocolate, and their small or family-sized Christmas mince pies are always sell-outs over the festive season.
White Hen evolved from a family tradition, where five fabulous sisters would experiment with recipes on Sunday afternoons. What started off as a fun hobby, brimming with the sisters' impressive cooking and baking skills, soon rolled into a professional adventure. Two of the sisters, Esther and Jacquie recognised there was probably a market for their lovingly made country classics… and there was!
They decided to take the leap and create a brand and market stall, and seven years later, the pair are still whipping up wondrous sweets that continue to attract and impress customers.
The 'White Hen' business name was inspired by a backyard spring clean, with Esther admitting, "We were cleaning out our chicken coop at King Lake when we came up with the White Hen sweet pies and tarts label."
"White Hen has since grown into a venture that keeps the two of us very busy."
"We take great pride in our delicious and high‐quality products and are driven by principles of simplicity and freshness."
"Our desserts are made using home-grown and locally sourced and seasonal produce, and the best quality natural ingredients."
Esther and Jacquie's products really are made with love – this is made clear by their dedication to home-grown or locally sourced produce, and the effort that goes in to ensuring all fruits are in their prime before they make it into a White Hen treat.
The sisters love coming along to our Farmers' Market and sharing their desserts with our community, with Esther admitting, "We enjoy participating at the Golden Plains Farmers' Market as it's a true representation of what a farmers' market should be."
Stop by the White Hen Sweet Pies & Tarts stall at our December market and pick up some goodies. We promise you will enjoy them!