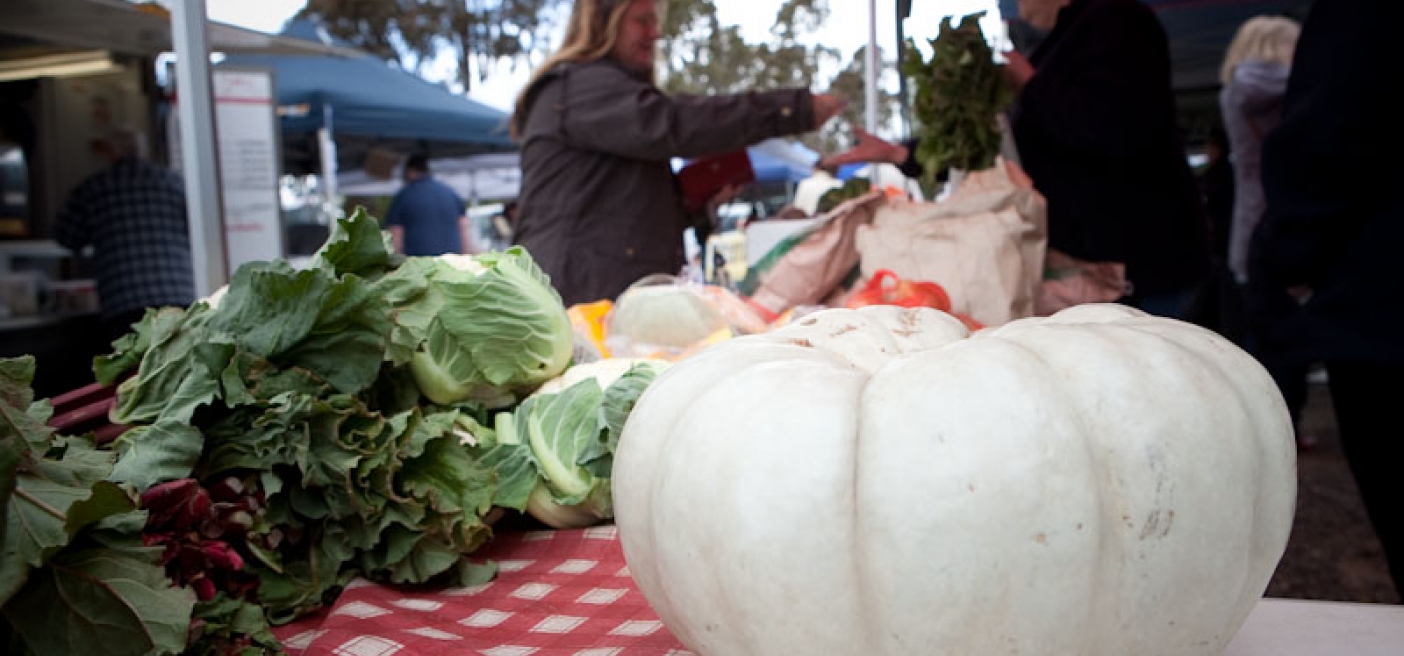 How lucky are we to be able to access farm-fresh food? The Golden Plains Farmers' Market seeks to increase local people's access to nutritious, quality and locally grown produce, and give the region's farmers and growers an opportunity to sell directly to customers. Here's what's in-season at the moment… take note and make the most of the winter bounty at our August market.
Fruit
Cumquats, grapefruit, lemons, limes, mandarins, nashi, olives, oranges, rhubarb, tamarillo, tangelos.
Nuts
Hazelnuts
Vegetables
Beetroot, broccoli, broccoli, brown opinions, brussel sprouts, cabbage, carrots, cauliflower, celeriac, celery, Chinese greens, Dutch carrots, English spinach, fennel, garlic, ginger, Jerusalem artichokes, sweet potatoes, leek, olives, potatoes, pumpkin, silver beet, spinach, witlof.
Herbs
Bay leaf, parsley, mint, rosemary, thyme, chives, oregano, marjoram, sage, bronze fennel, dill, fennel, garlic, coriander.
Find out more here.