Stallholder of the month: Meltdown Toasties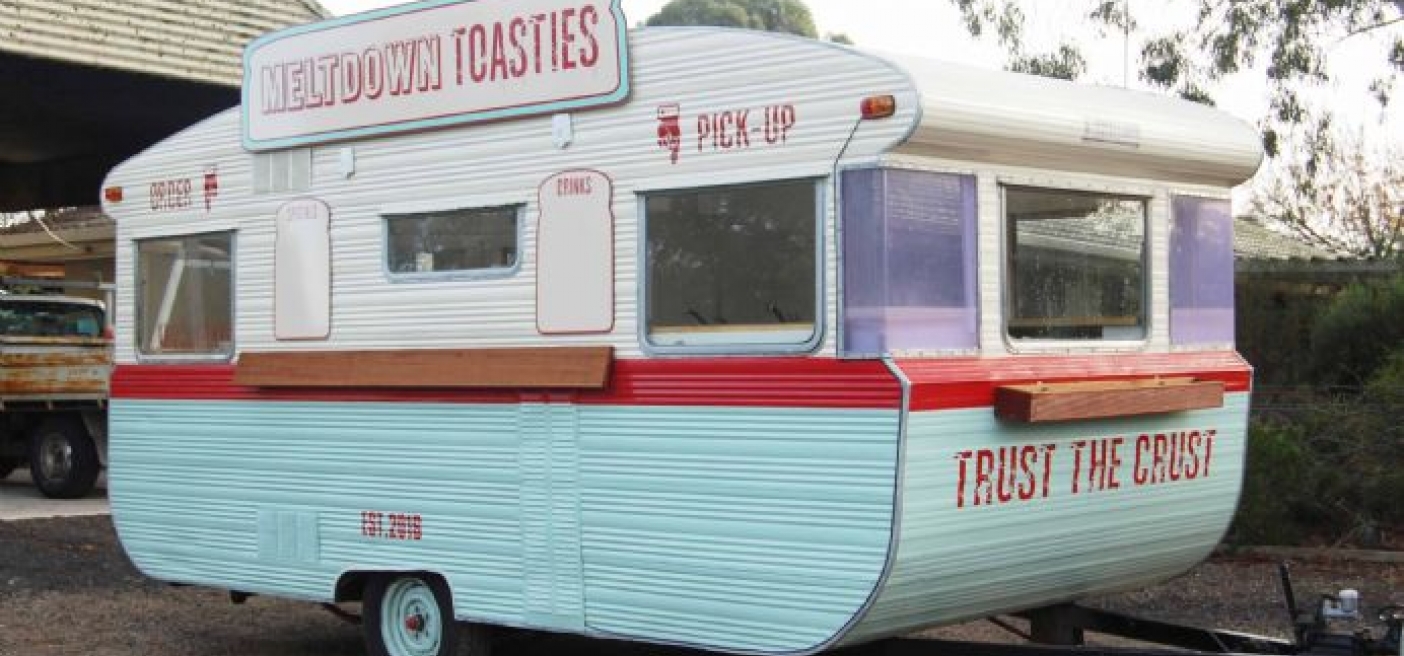 What's not to love about melted cheese? Meltdown Toasties is new addition to the Golden Plains Farmer's Market and a regional start-up with a simple and delicious idea.
Created by workmates Caroline Jordan and Deb Sansom, the Meltdown experience is oozing with fun and freshness. Foodies with a passion for honest, good quality local fare, Jordan and Sansom come to the food van business from unrelated career backgrounds in the arts, journalism and sports. As Caroline says, "for both us, it's a bit of cheese change and is about creating something homely and comforting that is accessible and affordable.
Meltdown operates from a lovingly restored 1966 Travel Home and is fast becoming one of the region's hottest food vans.
The Meltdown mob work closely with local producers (like La Madre Bread) and are big believers in allowing the produce and ingredients to speak for themselves. And it certainly seems to be working – their mix of old-school cheddar (perfect for the kids) and more adult specials (watch out next month for the seasonal fontina, mushroom and rosemary) are proving a big hit with cheese lovers across the region.

It's easy being cheesy – check out more gooeyness at Meltdown Toasties! You can find them on Facebook or by clicking the button below.
Check out their website